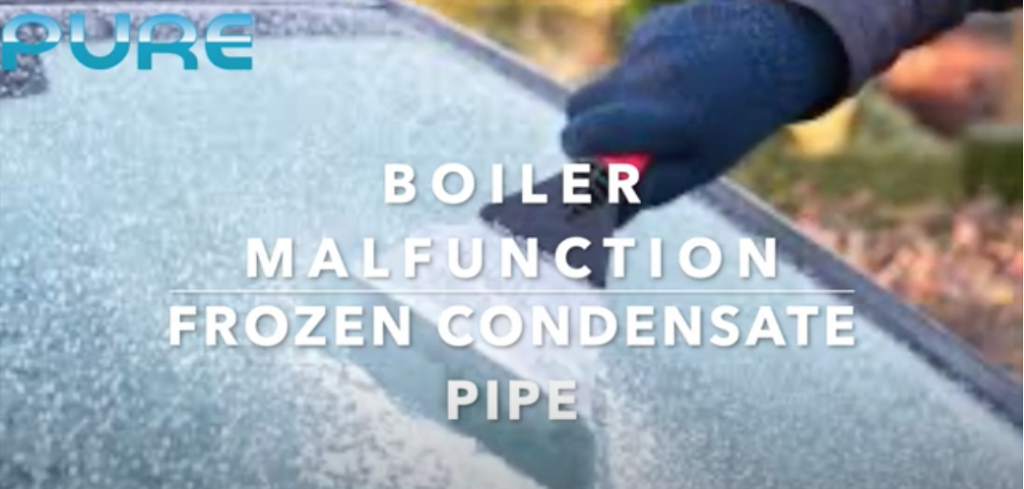 **** PLEASE NOTE THAT WE ARE NOT GAS ENGINEERS ****
Boiler Problems
As the weather has turned icy cold, we're finding that we are getting a lot of calls about boilers not working.
There can be many reasons why a boiler stops working & we would ask you to trouble-shoot the issue before we send out a boiler engineer.
The issue we will deal with today is that of a frozen condensate pipe. The symptoms you may be experiencing is a loss of heating & hot water & the boiler may even make a gurgling sound.
Try to locate the blockage
If you look under the boiler you will see a white pipe (it's not always white but it will usually be plastic PVC and not copper). This pipe will run outside into a drain from your boiler. Sometimes the pipe will be connected to an external stack or to a soak away under the ground.  If you can locate the pipe outside, this pipe often becomes blocked with ice when the temperatures are very cold and drop below freezing. This will result in your boiler not turning on and potentially displaying a fault code or warning light.
Use warm water to thaw the pipes
Use warm water in a jug or watering can, pour hot water along the length of the pipe, repeating the process until it has thawed. Please don't use boiling water, just hot water. If the pipe is easily accessible, you can also use a hot towel.
Restart your boiler
Once the frozen section has melted, check your boiler manual for instructions on how to reset your boiler correctly. If you don't have the boiler instructions, you can Google the make & model of your boiler as they are quite easy to find online.