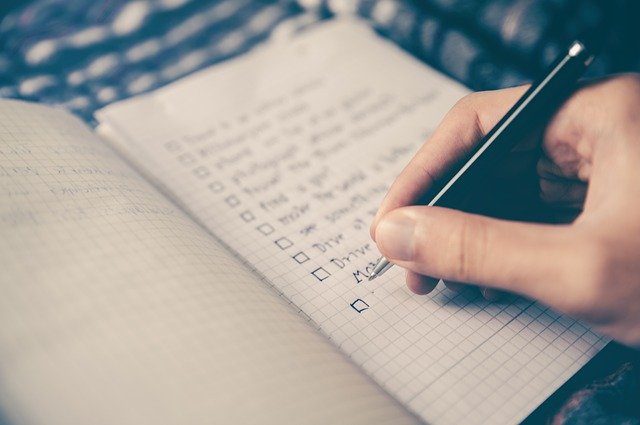 Making sure your property is ready for rental
If you're about to rent your property by yourself or with a property management company like ourselves, you'll need to know what should be checked and what the legal requirements are before you can get started.
If you'd rather not deal with the stressful and time-consuming tasks of meeting these requirements and managing your rental, let us help. Our reputation and our dedication mean you can sit back and relax while we take care of everything. 
The property

Is your property in good condition?
To attract tenants and create a high-quality rental property, you should make sure that it is in good condition inside and out. This includes checking fittings, cleanliness and whether the property is wind and watertight to prevent any issues that can occur throughout the year, such as rot, mildew or damp. 
The condition of the property also applies to making sure everything is in good working order. Water, gas, electricity and everything included in the rental should be checked, and any relevant documents, such as instruction manuals, be left for the new tenants.
Furnished or unfurnished?
Are you supplying part or full-furnishing with the renal? 

Have you created an in-depth inventory and condition report?

Have you factored this into the rent you're asking for?

Does any furniture comply with legal fire resistance standards?
Portable Appliance Test (PAT) for your electrical appliances
The Electrical Equipment Safety Regulations state that before any tenancy begins, all electrical systems and equipment must go through a PAT safety check, conducted by a qualified electrician. 
Does the property meet the repairing standard? 
This standard is required for all private landlords in Scotland. For more information on if you're meeting this, you can check the Shelter website. 
Necessary alarms
Have you checked or installed smoke detectors and heat alarms and any other systems you may have in place?
Legal requirements
You can find out more about what safety certification you are required to have as landlord on our website, or get in touch and we can talk you through it.
Gas safety certification
All gas appliances and systems must be professionally checked and granted a Gas Safe certificate before any tenant moves in.
Energy Performance Certificate (EPC)
Your property's energy performance must meet a certain level before it is rented out. This requires a professional engineer to check the current efficiency and carbon dioxide emissions of your property.
Approved tenancy deposit protection schemes
Have you arranged for any deposits made by tenants to be placed into an approved deposit scheme, such as Safe Deposit Scotland? 
HMO?
Is your property an HMO? If so, have you obtained the necessary licences and met the guidelines to do so?
The current definition of an HMO in Scotland is a property in which three or more families live and share a kitchen, bathroom or toilet.
Tenancy agreements
This is a must, it's the legal document that outlines the terms of a rental and protects both the landlord and the tenants. 
If you're struggling with this aspect, Pure Property Management is experienced in crafting in-depth agreements for a range of tenancy types.