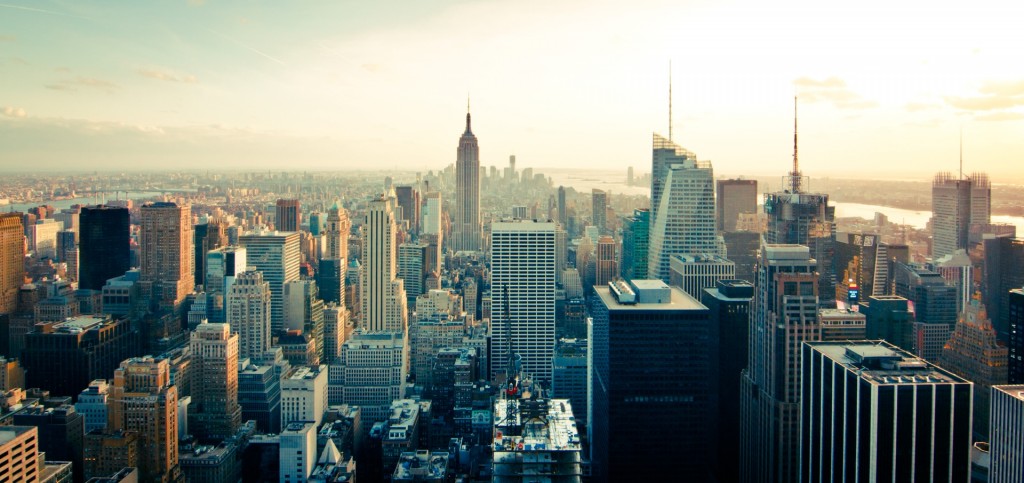 Socrates said: "One reason people resist change is because they focus on what they have to give up, instead of what they have to gain."
Whether we like it or not, change is inevitable, so we need to adapt or die! Society throughout Scotland is changing and the government has foreseen that the current tenancy regime is no longer "fit for purpose". With this in mind, they have proposed and developed a new tenancy regime called the Private Residential Tenancy (PRT).
Some history – What we have
In Scotland, we currently have a system of Assured and Short Assured Tenancies (SAT). All of the current properties we manage at Pure Property are of the SAT variety. It's widely agreed that the current system is confusing with all the different forms which need to be issued, with AT5's, ish dates, SAT's and Tenancy Information packs, not to mention the Notice to Quit (NTQ) and Section 33 documents which need to be served for the purpose of repossession.
So what is this new Private Residential Tenancy all about?
The new private residential tenancy (PRT) regime will come into effect on 1st December 2017, replacing the current system of Assured and SAT's. The new regime does not affect existing tenancies such as assured and SAT's provided the fixed term is still running or they are renewing by tacit relocation or month by month rolling. These will continue as SAT's in perpetuity until terminated by the landlord or tenant.
The new PRT has been designed to simplify the process & paperwork and provide security to tenants, whilst allowing landlords to evict problematic tenants using 18 grounds (these grounds are included below). Unlike the SAT, there is no initial fixed term (usually 6 or 12 months) and a start date is all that is needed but no end date. The legislation does not allow the parties to agree a duration for the lease or an end date. The tenancy can be terminated at any point after the start date by the landlord or tenant. The Government will provide a customisable template for the new tenancies with both mandatory and optional clauses. The mandatory clauses must be in all tenancy agreements but the optional ones can be removed and others added (as long as they do not contradict the mandatory ones). You will need to give written terms of tenancy (this can be in the form of an email) before the end of the first day of the tenancy starting. If you are using the Government's model tenancy, all supporting documentation will be provided; however, if you customise the tenancy, you will be obliged to give the new tenant(s) 'Private Residential Tenancy Statutory Terms Supporting Notes' too.
Ending a Tenancy
Ending a tenancy is envisaged to be more simple (for tenant & landlord).
If a tenant wishes to leave, they simply give 28 days' notice at any point after the tenancy has started. This is designed to give the tenant greater security with the knowledge that they cannot be asked to leave without any particular reason. However, with no fixed period a tenant could sign a lease and then hand in notice after one day and be out before the month is over. There is potential that this could cause problems with Student Lets, HMO properties & people abusing the system & using properties for short-term accommodation instead of settling down & making the property their permanent home.
Pure Property Management will continue to work hard for you to ensure that the tenants selected for your property are meeting our criteria & are a good fit for your property, safeguarding your investment and the continuity of your rental income as best we can.
If the landlord wants to end a tenancy, the landlord must issue the tenant with a prescribed notice called a "Notice To Leave". The "No Fault Ground" from our current SAT has been removed & the government has prescribed 18 grounds for possession under which we can ask a tenant to vacate a property. Some of these grounds are mandatory & some discretionary. These are summarised below: –
Landlord intends to sell the property at market value within 3 months of tenant leaving (mandatory)
Property is to be sold by mortgage lender (mandatory)
Landlord intends to refurbish which will entail significantly disruptive works (mandatory)
Landlord intends to live in the property (mandatory)
Family member intends to live in property (discretionary)
Landlord intends to use property for non-residential purpose (mandatory)
Property required for religious purpose (mandatory)
Tenant is no longer an employee of landlord (mandatory if application made within 12 months of tenant ceasing to be employee)
Tenant is no longer in need of supported accommodation (discretionary)
Tenant is not occupying the property (mandatory)
Tenant has breached tenancy agreement (but not rent clauses) (discretionary)
Tenant has owed some rent for 3 consecutive months (mandatory if on day of tribunal hearing tenant owes at least one months' rent and arrears are not due to delay/failure in benefit payment)
Tenant convicted of using property for immoral/illegal purpose or convicted of offence committed at/near property (mandatory)
Tenant has acted in anti-social manner (discretionary)
Tenant associates with someone who has a criminal conviction or who has engaged in anti-social behaviour (discretionary)
Landlord has been refused registration or had registration revoked (discretionary)
Landlord's HMO licence has been revoked (discretionary)
Overcrowding statutory notice has been served on the landlord (discretionary)
The notice period for most grounds is 28 days if the tenant has been entitled to occupy the property for 6 months or less, and 84 days if the tenant has been entitled to occupy the property for more than 6 months.
Grounds 10-15 require 28 days notice, regardless of the duration of time the tenant has been entitled to occupy the property.
To end the tenancy the landlord must issue the tenant with a prescribed notice called a notice to leave, detailing which of the above grounds apply.
What happens if a tenant refuses to leave after a 'notice to leave' has been issued and expired?
If a tenant refuses to leave, the landlord/agent will need to apply to the Housing & Property Chamber (HPC), and apply to have the tenant(s) evicted. This will be a free and fairly informal service for both parties. Both parties will be able to (and expected to) represent themselves. Simply put, if the ground is one of the mandatory grounds (listed above) the panel will evict the tenant if it can be proven, whereas if the ground is discretionary, the eviction will only happen if it is deemed 'reasonable' by the panel.
Rent Increases
At the start of a new tenancy the landlord will be free to decide on the initial rent but thereafter it cannot be increased more frequently than once a year. The tenant has to be given three months' notice of a rent increase using a prescribed form. The landlord is free to decide on the amount in line with open market rates. If the tenant feels that the increase is too high, they can ask a rent officer from the HPC to set the rent. The rent officer will set the rent at the open market level. Whenever a new tenant moves into a property, the landlord is free to decide on the initial rent.
There is much talk about Rent Pressure Zones (RPZ) being introduced in many Scottish Cities. If this comes about and if the property is in a RPZ, Scottish Ministers will place a cap on rent increases, but this must be at least 1% above the Consumer Prices Index (CPI). In May the CPI was 2.7% meaning a landlord in a RPZ could raise the rent by 3.7% for this year. It will be a case of "If you don't use it, you lose it" so, I expect most landlords and agencies, especially in the RPZs will be raising their rents every year in line with CPI +1%.
RPZs can be designated by Scottish Ministers only in extreme circumstances where there is evidence that rents are increasing by too much and in doing so are causing undue hardship to tenants and putting pressure on the local authority to provide housing or subsidise the cost of housing.
What does the new Private Residential Tenancy Agreement look like?
Pure Property Management is a member of The Scottish Association of Landlords (SAL) and he Council of Letting Agents (CLA) who have been lobbying Government for various changes, which are in the interests of Landlords & have been upheld in the new PRT.
To see the new Government issued model tenancy agreement, please see the following link:
https://beta.gov.scot/publications/scottish-government-model-private-residential-tenancy-agreement
In my opinion the new PRT is a good positive move for our industry, tenants will now have more security, stability and predictability and for landlords it promises a smoother process of eviction should they need to reclaim the property.
Socrates said: "The secret of change is to focus all of your energy, not on fighting the old, but on building the new!"